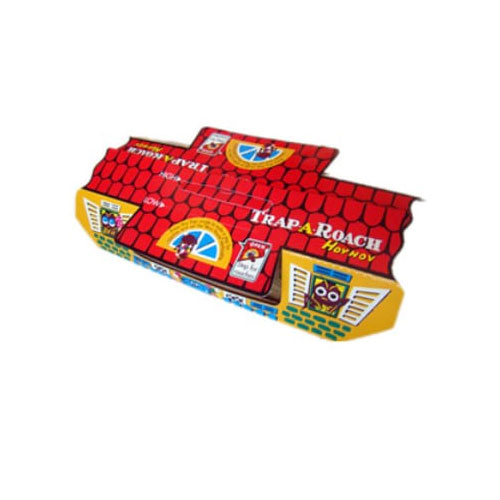 A cockroach trap is a type of insect trap that is specifically designed to capture and eliminate cockroaches. Cockroaches are known for their ability to infest homes and buildings, and can be difficult to get rid of without the use of specialized pest control methods. Cockroach traps are one such method that can be used to effectively control and eliminate cockroach infestations.
Cockroach traps come in a variety of designs and styles, but most typically consist of a small, rectangular box that contains a sticky or adhesive substance. This substance is designed to trap and immobilize cockroaches as they crawl across it, preventing them from escaping and ultimately leading to their death.
Cockroach traps are typically placed in areas where cockroaches are known to be active, such as in kitchens, bathrooms, and other areas with high levels of moisture and food sources. They can also be used in areas where cockroach infestations are suspected but have not yet been confirmed, as they can help to quickly identify the presence of cockroaches.
While cockroach traps can be effective in controlling and eliminating cockroach infestations, they are not a complete solution on their own. Other pest control methods, such as the use of insecticides and regular cleaning and maintenance, may also be necessary to fully eliminate a cockroach infestation.
Overall, a cockroach trap can be a useful tool in the fight against cockroach infestations, helping to identify the presence of cockroaches and reduce their population over time. However, it is important to use them in conjunction with other pest control methods for the best possible results.